President - Jerry Sanford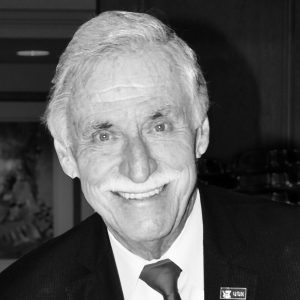 Jerry Sanford was born and raised on Staten Island in New York City. Jerry joined the United States Navy and served from 1956 to 1962. He then joined the New York City Police Department in 1965 and transferred to the New York City Fire Department in 1968 where he worked in various fire companies throughout his 29 year fire career. During his tenure at FDNY he transferred into the Fire Department Press Office in 1991 and was appointed Press Secretary to the Fire Commissioner one year later. He retired from the FDNY in 1997 and relocated to Naples Florida in January 2000. He failed at retirement and was hired by the North Naples Fire District as their Public Information Officer in the spring of 2000.
Attending an event in the South Bronx on behalf of North Collier Fire District, Jerry flew out of New York City the morning of September 11th, 2001 mere hours before the attack on the World Trade Center. He returned to New York City five days later and spent one month in the FDNY Press Office coordinating press with the major network news affiliates which published and broadcast the accounts around the world.
In March of 2001, Jerry formed the Gulf Coast Retired Firefighters Association where he was President for six years. In 2003, Jerry was asked by Collier County officials to join a movement to build a lasting Freedom Memorial in Naples, Florida to remember the innocent people killed on September 11th and all the members of the armed forces who have fought and died for our freedom. A Collier County Freedom Memorial task force was formed and the fundraising began.  After many years, the Freedom Memorial was finally funded and dedicated on September 9th, 2016. It stands, surrounded by commemorative bricks, in the Fred W. Coyle Freedom Park at Golden Gate Parkway and Goodlette Frank Road.
Jerry is currently the President and Board Member of the Gulf Coast Veterans & Friends which provides community support to veterans in Southwest Florida.
Recently retired from the North Collier Fire District, Jerry continues to support many worthy causes in Collier County, Florida.
Vice President - Alen Silver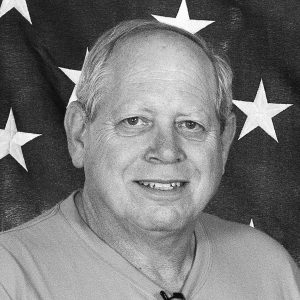 Alen Silver moved to Naples from the Boston area with his wife Deb in 2012.  He is the National Sales Manager of Paradox Fine Watch Company.  Together, Alen and Deb have volunteered for My Brother's Table in Lynn, MA and St. Matthew's House in Naples, FL.
Alen's Non-Profit contributions and community service include being a founding board member of "GIFT of RI – Getting International Families Together", a post-adoption support group for families who adopted children from countries outside the US.  Board of Directors member of Temple Sinai, Cranston, Rhode Island serving on the membership and housing committees for ten years.  Founding board member of Collier County Honor Flight where he also served as the Guardian Coordinator, helping transport 600 veterans to Washington DC, to visit the monuments built in their honor.  Co–Founder (with wife Deb) of VIP (Veterans In Paradise), a club located in the Naples Senior Center, which meets monthly to discuss topics relevant to military service, benefits, and Veteran events in the Naples community.  Board Member and Vice President of Gulf Coast Veterans & Friends that is currently meeting weekly with 35-40 Naples area Veterans.  Future plans for GCV&F may include servicing health needs, housing needs, and scholarships for Veterans and their families. "Embracing Those Who Served" is GCV&F's motto.
Alen and Deb Silver have been recognized for their activities with local veterans by the Naples Daily News, 25 Over 50, and have also received a Community Spirit Award from the Spirit of '45.
Treasurer - Carla De Marco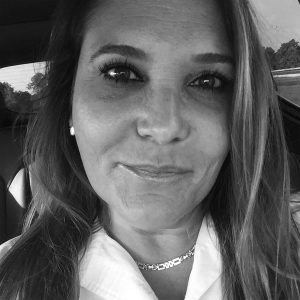 Carla De Marco was born in Key West, FL and moved to Naples in 1978. During the 1990s, she earned a Bachelor's of Business Administration in Finance and International Business from FIU. After working various jobs in Miami, Carla decided to return to her family's business in Naples. She is the Vice President of De Marco Tile, Inc. as well as a licensed General Contractor.
Since her return to Naples, Carla became a fourth generation Rotarian, a Leadership Collier graduate, and founding member of the George De Marco Foundation. She has also held numerous community board positions, including ASCF, YMCA, CBIA, Naples North Rotary, Collier County Honor Flight, and Gulf Coast Veterans & Friends. Carla is a Paul Harris Fellow and some of her recognitions include Gulfshore Business 40 under 40, Distinguished Rotarian, and Rotarian of the Year.
Secretary - Nina Zubchenok Iraggi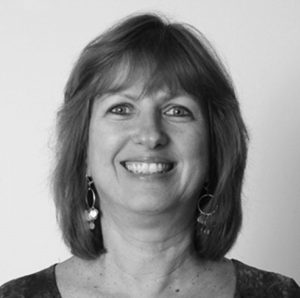 Nina Zubchenok Iraggi was born in Brooklyn, N.Y, and grew up in the Pine Barrens of NJ, but spent most of her life in New York between Queens and Long Island. Nina is now "living the life" in Bonita Springs with her husband, Frank.
Nina has two grown children, Daniel and Megan, who still live in New York.  Nina credits her passion for bettering the lives of U.S. veterans in whatever way she can to her family's military service.  Nina's son Daniel served in the Army for five years and was part of Operation Iraqi Freedom. Nina's father, along with his twin brother, served in the U.S. Army.
Nina is retired, but works part-time as a Licensed Massage Therapist.  She earned her degree at New York College of Health Professions in Syosset, NY.  Nina's past careers include: nursery school teacher, assistant teacher at a special education school, Client Relations Coordinator followed by becoming an Executive Assistant for Davis Vision.
Nina has been a Sunday School teacher, youth group leader, has worked for the Lions Club Eye Bank, and served on the P.T.A. Board.
In her spare time, some of her passions include tutoring twice a week at the Literacy Council for ESL adult students, cooking meals and serving clients at Café for Life soup kitchen, being co-leader in one of Village Walk's ten butterfly gardens, Hospitality Coordinator for the Village Walk Garden Club, and being on the Care and Nurture Team at Cornerstone United Methodist Church, where they minister and pray for those in need.  
Nina is a former board member of Collier County Honor Flight, and is now serving as Secretary on the board of Gulf Coast Veterans & Friends.  Nina's volunteer work is helping GCV&F grow in order to do spectacular things for veterans within our local community.
Public Relations - Heather Corace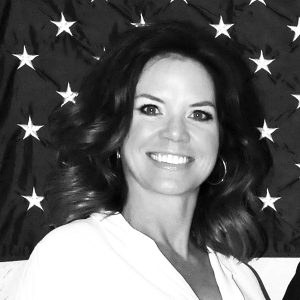 A fine-artist and professional photographer, Heather Corace was born and raised in Owosso, Michigan.  A history buff since childhood, Heather was particularly intrigued by visits to her maternal grandfather and ancestor's family farm which held a treasure trove of photographs, letters and documents directly linking her to the family's past.  The military medals, telegrams, letters and photos from pre-Civil War, the Civil War, World War I (Great-Great Uncle), World War II (Grandfather), the Korean War (Great Uncle who is currently MIA), and the Vietnam War (three Uncles) sparked Heather's interest in her family's military history, as well as what military service means to the families of those who have and continue to serve.
In 1990 she moved to Naples, Florida and graduated from the Art Institute of Fort Lauderdale with a Bachelor of Science degree in Media Arts and Animation. She has contributed illustrations to several children's projects, including EDCO Publishing's award-winning L.A.P.'s ™ and Michigan On the Move programs. In addition to owning and operating a decorative art business, Heather was also co-owner of Caring Creations, LLC, which promoted charitable missions for children through books and education.  She illustrated Caring Creations' children's self-help book "You and Me Make Three" and created the companion bear, "B.B." who was manufactured by Build-A-Bear Workshop ™.
Heather currently owns and operates Heather Corace Fine Art and devotes her time and artistic talents to bettering the lives of America's military veterans (photographing events for Spirit of '45, Collier County Veteran's Council, local VFWs, to name a few).   Heather has served and currently serves as a Board of Directors member for multiple 501(c)3 military charities including The Red, White and Blue Project and Collier County Honor Flight, and is currently serving as Public Relations director for Gulf Coast Veterans & Friends whose motto is "Embracing Those Who Served".  Heather has been recognized by the VFW of the United States and received the Seven Seals Award from the United States Coast Guard for her volunteer work with Veterans.  She currently resides in Naples, FL with her husband Richard Corace (whose father was a WWII Navy Seabee in the Pacific) and dog, Jack.
Activities Director - Kimberly Anderson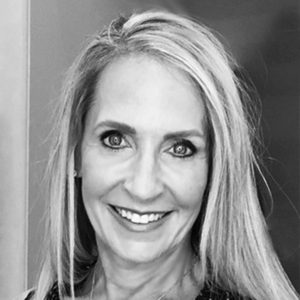 Kimberly Anderson was born in Fort Myers, FL but grew up in Annapolis, Maryland.  In her thirties, she and her husband Chuck returned to Southwest Florida part-time. They fell in love with their native state and in 2015 decided to call Naples their full-time home. 
Both she and Chuck's grandfathers served in World War II. Kimberly's grandmother was also a Navy nurse stationed in New York during the war. 
In addition to serving on the Board of veteran non-profits, Kimberly and Chuck have been involved in numerous fundraising activities for our Nation's veterans. By hosting a movie screening in 2015, they - along with the generous community of Collier County - raised the funds to fly an entire 737 airplane full of WWII and Korean War veterans to Washington, DC to see the memorials built in their honor.
As a member of Gulf Coast Veterans & Friends, Kimberly is now focused on getting local veterans involved in various social activities, including plays and dances at the Naples Performing Arts Center. She continues to help in the funding of events through her relationship with Brenda Melton, the founder of The Celebrity Martini Glass Auction. Proceeds from this event go to The Veterans Support Fund managed by the Community Foundation. While recognizing that social activities for our veterans are important, it is the intention of Gulf Coast Veterans & Friends to apply for funding through The Veteran Support Fund in order to diversify and accomplish bigger and better things for our Southwest Florida veterans.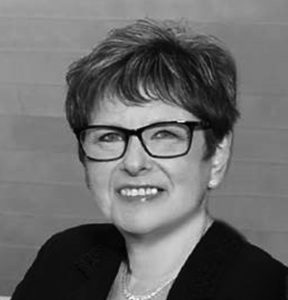 Deborah Silver was born and bred in Winthrop, MA where she was employed for 18 years at Long's Jewelers in Burlington, MA.  She married Alen Silver in 1999 and lived in Warwick, RI and Stoneham, MA prior to moving to Naples in 2012. Once in Naples Deb joined the Bigham Jewelers team where she is currently the Operations Manager.
Deb has a passion for entertaining, cooking, baking and our Nation's veterans.  She and husband Alen found it very rewarding to volunteer at My Brother's Table in Lynn, MA. After moving to Naples, FL they transferred that energy to St. Matthews House.  In continuing to support the need to feed the less fortunate, she also volunteers at Empty Bowls Naples.
Deb's dedication and commitment to Veterans came when she was doing Hospice Volunteer work at the VA Medical Center in Bedford, MA.  While visiting her patient each week for a year, she would stop and talk to one of the many Veterans that were lined up near the doorway in their wheelchairs.  The look in their eyes when she actually stopped to chat with them told her what her calling needed to be.  
Shortly after moving to Naples, Deb and Alen were asked to be on the Founding Board of the Collier County Honor Flight. In 2016 they approached the Director of the Naples Senior Center to see what Veteran activities they offered.  When they were told "nothing" at that time, VIP (Veterans In Paradise) was born.  In 2018 the Silvers feel fortunate to have been involved with the founding of Gulf Coast Veterans & Friends and "Embracing Those Who Served".
Deb and Alen had the honor of being recipients of Naples Daily News' "25 over 50" recognition, as well as the Spirit of '45's Community Spirit Award for their volunteer work with Veterans.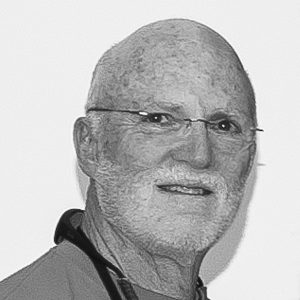 Howard L. Rutizer was born and raised in Chicago, Illinois along with two brothers to parents and grandparents also from Chicago.  Howard's father was a WWII US Marine Raider who then became the National President of the Raider Association after the war. 
After graduation from high school in Chicago, Howard began college in Miami, FL where he was drafted into the US Army.  During his 20 plus years of service he was a tank platoon sergeant in the Calvary, and later became a Warrant Officer. While assigned to Ft. Carson, CO, he served as the Division Property Book Officer, controlling over 2.1-billion-dollars' worth of equipment and had 46 soldiers under his direction.
 After retiring, his next job saw him teaching high school JROTC for 26 years. He also coached baseball for 20 of those years.  He has been involved in a myriad of volunteer programs to include being a board member of the Collier County Honor Flight and currently with Gulf Coast Veterans & Friends.  Other associations include Home Base, St. Matthews House, Shelter for Abused Women and Children, Special Olympics, National Veterans Wheelchair Games, Meals of Hope, and Empty Bowls.  He holds a Baccalaureate degree from Barry University in Business.  He and his wife Laura (also retired US Army) reside in Naples, Florida.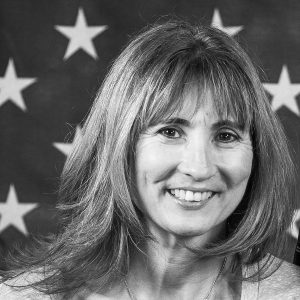 Laura Rutizer was born in Ft. Riley, Kansas, the fourth of five "Army Brats" born to Mary and Ted Kanamine, so she grew up all over the world.  Laura started school in Bangkok, Thailand and graduated High School in Mannheim Germany.  Laura attended Florida State University, but graduated from Salisbury State College in Maryland where she was commissioned into the Medical Service Corp, US Army. 
Laura has been stationed at Ft. Carson CO, (where she met her husband, Howard), as well as Ft. Sam Houston, TX, Heidelberg Germany and Ft. Polk, LA. During this time, she deployed to Operations Desert Shield/Storm as the 15th Evacuation Hospital Operations Officer in charge of a 400 bed facility.  In 1992, when her husband retired from the Army, they moved to Naples, FL, where she transferred to the Army Reserves and finished her 27-year military career, retiring as a Major.
While in the Reserves, Laura returned to college, earned a BSN, and worked at NCH and GCH for seven years as a Pediatric RN.  She then continued her education at FGCU and obtained an MSN and board certification as a Family Nurse Practitioner.  Her first ARNP job was in 2003, working at a pediatric practice with the Children's Health Network, Naples.  In 2007, she was mobilized for OIF/OEF to Ft. Dix, NJ where she stayed for a year as the Officer in charge of the Medical Section of the Redeployment Center.  In this role, she ensured the health of the soldiers deploying to SWA and confirmed that they met the deployability standards.  She also identified the health needs of those returning after their deployment was over.  When her mobilization was over, she was hired at the Ft. Myers VA Clinic as a nurse manager then later as a Telehealth Nurse Practitioner where she is still working today. 
Laura has volunteered with several veterans' organizations, including  Gulf Coast Veterans & Friends, Collier County Honor Flight, National Veterans Wheelchair Games, Combined Federal Campaign, and various VA events. Additionally, Laura volunteers at the Harry Chapin's Empty Bowls fundraiser annually, and Lectors at St. John the Evangelist Catholic Church.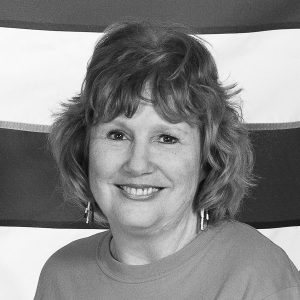 Johnna Dettis, is a retired United States NC Navy Captain, as well as a MSN and ARNP.
Captain Johnna grew up in Pittsburgh, PA.  She was born into a military family with two WWII Veteran parents.  Her Dad with 26 years in the Army Reserve and her Mom with two years in the Navy Reserve.  In addition, her grandfather was a WWI Army Veteran and her two great-grandfathers were Civil War Army Veterans. 
She graduated from Shadyside Hospital School of Nursing and became a Navy Nurse, retiring as a Captain with 26 years in the Navy Reserve Nurse Corps.  She also retired after 30 years working in Public Health in Florida.  She works part-time as a nurse practitioner with McGregor Clinic, Fort Myers FL, and enjoys serving as a volunteer Board Member for Gulf Coast Veterans & Friends.  She previously served as a Founding Board Member and Medical Director of Collier County Honor Flight  ensuring the health and safety of 1,000 WWII and Korean War Veterans traveling to Washington, DC to visit their memorials.