SETTING THE INDUSTRY STANDARD FOR PERFORMANCE
Engineered and designed using only the highest quality parts and materials, all Attic Breeze® solar attic fans and commercial ventilation products are manufactured with corrosion resistant zincalume alloy fan housings, as well as stainless steel brackets and hardware throughout.
Attic Breeze® never uses plastic which may degrade and crack over time when exposed to years of heat and UV radiation. Attic Breeze® solar powered ventilation products also come standard with our proprietary commercial grade monocrystalline solar panel design. This unique design uses high-strength impact resistant tempered glass and offers better power output performance over a higher temperature range than products featuring either polycrystalline or "multicrystalline" solar panels. This technology allows Attic Breeze® solar powered ventilation products to operate at high roof surface temperatures without the loss of rated power experienced by products with lesser quality solar panels.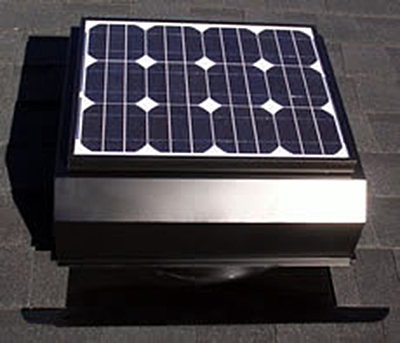 Attic Breeze® solar attic fans are engineered to withstand harsh weather conditions and offer decades of durability. Performance tested to intense wind load pressures, our solar attic fans are rated for hurricane force winds of over 170 MPH and designed to endure the most extreme weather conditions on the planet. Third-party tested and independently certified for both Florida and Texas Windstorm approval, Attic Breeze® products are real world tested for the dependability you can trust.
When quality and performance matters, Attic Breeze® has the solar powered ventilation solution that is right for your application.

Attic Breeze® manufacturers a variety of solar attic fan products ideal for virtually any home ventilation application or residential roofing project. Choose from any of The Zephyr® residential solar attic fan models below for more information .
Self-Flashing Solar Attic Fans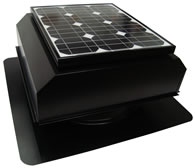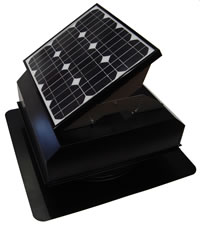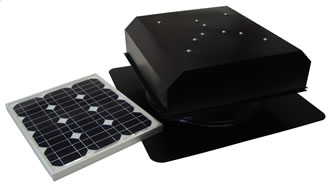 Curb-Mount Solar Attic Fans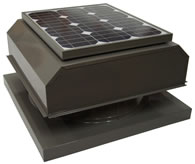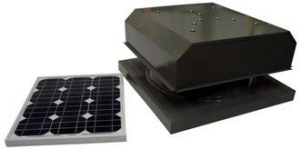 Wall & Gable Mount Solar Attic Fans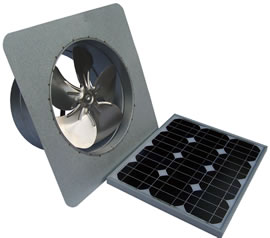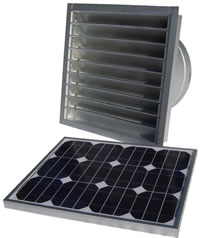 The Grande® commercial product series offers an environmentally friendly, green building solution for any commercial ventilation project. Choose from any of The Grande® commercial solar powered ventilation product models below.